German illustrator and author Felix Scheinberger has just released an online art course on watercolour sketching. The course Artistic Watercolor Sketching: Dare to Express Your Ideas

I'm a fan of Felix's sketches and have several of his books, the German edition ones and later on the English translated editions. I love his loose sketches and playful use of vibrant colours. He makes sketching look fun and you can tell he really enjoys his work through his art.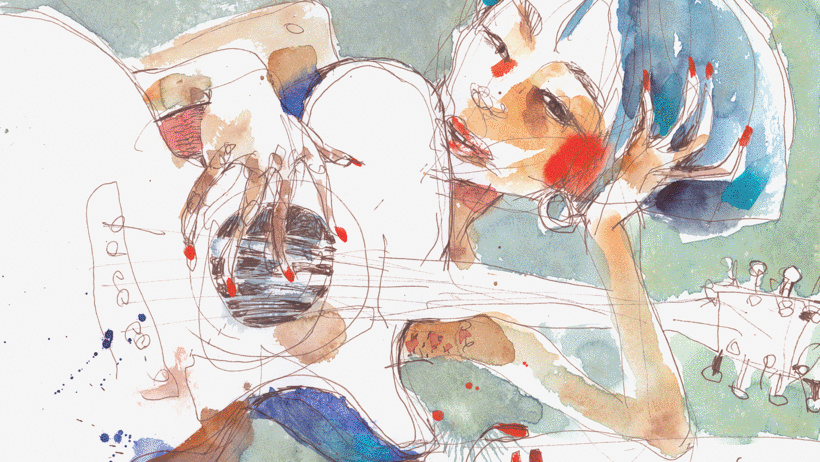 The 1hr 53min course is in English. I bought the course from Domestika instantly when I knew of it.
The tools you'll need are pencil, pen with waterproof ink, watercolour, brushes and a watercolour sketchbook.
The course is kinda like his book Dare to Sketch but with him actually showing you the process.

In this course, Felix talks about his inspiration, the tools he uses, his sketching process and provides lots of useful tips on sketching and painting with watercolour. The tutorials are easy to understand and follow. His style is such that you don't actually have to replicate exactly what you see. Just use the techniques taught, draw and have fun. He also provides many ideas for experimentation.
If you're a fan of Felix's art, this is a great chance to see how he actually creates them. This is an enjoyable and fun course.
5 out of 5 stars.
Oh, check out my own drawing courses too!

Check out the course and the 100+ reviews on Domestika.
Price of this course is usually around US $19, but the price will vary depending on whether there are any promotion.
Disclosure: This course was bought with my own money. When you buy any course through the Domestika affiliate links, I earn some commission at not extra cost to you