Gabriela Niko is a freelance artist who loves to draw portraits.

She started as a clothing designer but started drawing full-time in 2020. You can see more of her work on her Instagram page where she has, at time of this writing, 337K followers.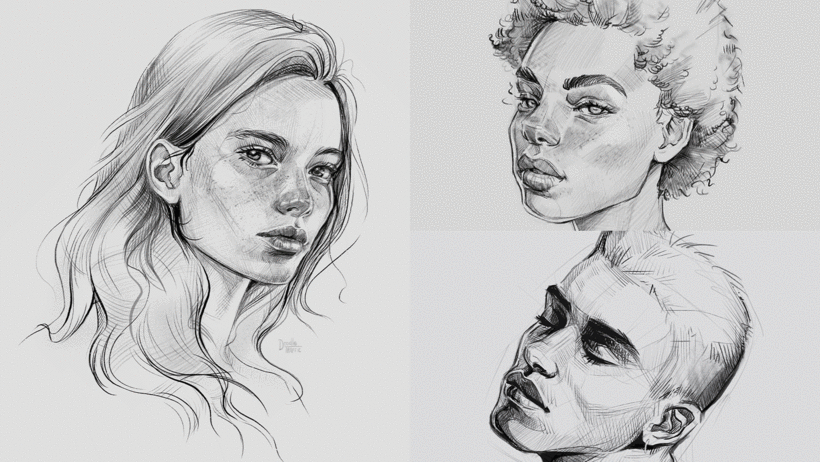 Portrait Sketchbooking: Explore the Human Face is a beginner's course on drawing portraits. The course assumes no prior art knowledge on your part. All you need is a pencil and paper to follow along.

The course starts by covering the basics of drawing facial features, such as eyes, ears, nose, etc.

All reference photos are provided. You can also check out the drawings created by other students from the community page.

The main project involves drawing a detailed portrait based on all the previously covered fundamentals. The instructions are step by step and easy to follow. What's insightful is Niko also shares many challenges that she herself faced when started learning to draw portraits.

The last lesson is on documenting your learning process and sharing your art.

Check out this course by Gabriela Niko and reviews on Domestika.
Price of this course is usually around US $19, but the price will vary depending on whether there are any promotion.
Disclosure: This course was provided free to me for this review. When you buy any course through the Domestika affiliate links, I earn some commission at not extra cost to you