Thread Rating:
Book Review: The Art of Yasushi Suzuki
27-06-2010, 05:05 AM,
Nameless
Junior Member


Posts: 18
Threads: 10
Joined: Jun 2010
Book Review: The Art of Yasushi Suzuki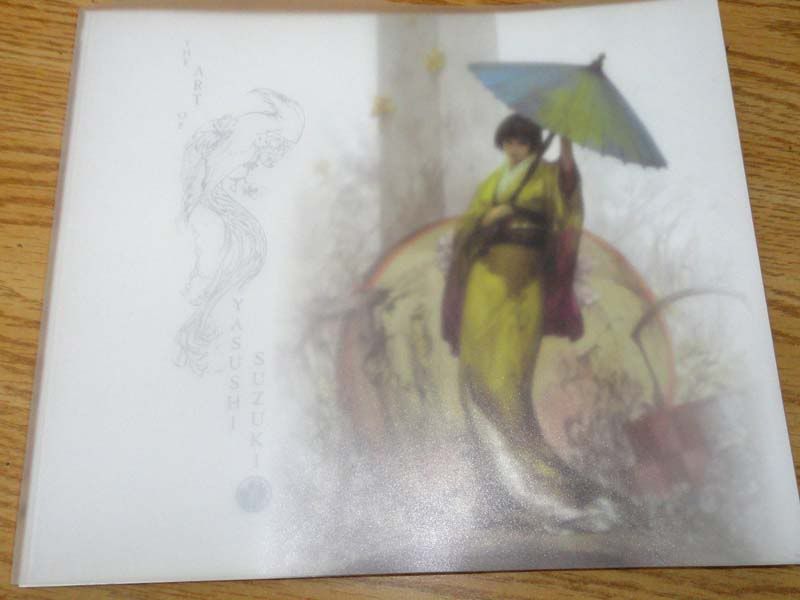 Binding: softcover
Pages: 72
Print: Full colour
Size: 25cm x 22cm approximate
Content type: concept/anime & manga CG
Content genre: anime & manga art
Publication: 2007
ISBN 13: 978-1-59796-069-4
Language(s): English, Japanese
Recommended readers: anime & manga fans
Can be purchased at:
Labyrinth Books
| Amazon (
US
|
CA
|
UK
|
FR
|
DE
|
JP
) |
Bookdepository US
Published by DrMaster Publications, The Art of Yasushi Suzuki covers illustrations used in various media from years 2000 to 2007. Yasushi Suzuki is an illustrator and game designer whose works have ranged from game concepts and illustrations to book covers and the like, such as IKARUGA and Duel Masters, a generally unknown artist. This is his only artbook, at least to my knowledge, featuring select illustrations ranging from games, books and magazines to original illustrations.
The book in itself measures approximately 25cm by 22cm, just a wee bit smaller than a letter size sheet and totals approximately 72 pages(not including the interview pages). The quality of the book in itself however is impressive for its size. It's clear the publisher took great pains to design and present the book beautifully.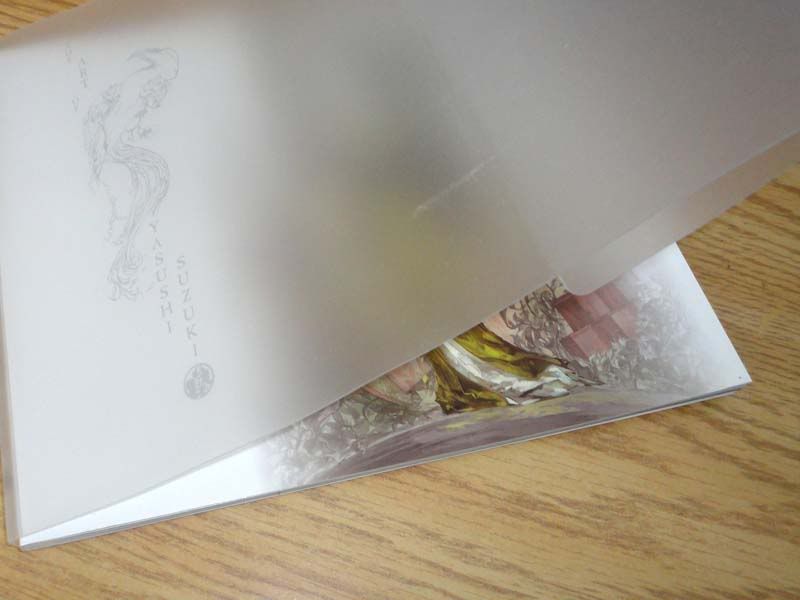 It is softcover, printed on a thick semi gloss paperstock, same as what's used for most Japanese artbooks. It comes with a dust jacket, and a very creative one if I might add. It is a white, semi transparent jacket of very thick textured plastic, giving it a frosty look with the title and Suzuki's signature seal printed on it with a silvery ink. This adds a unique charm to the book in itself, as the seal appears repeatedly throughout the book as cover pages separating different sections of his art. The book includes a forward and interview with the artist himself, with the text printed in both Japanese and English, with a complete citation of all the Suzuki's pictured works included at the end.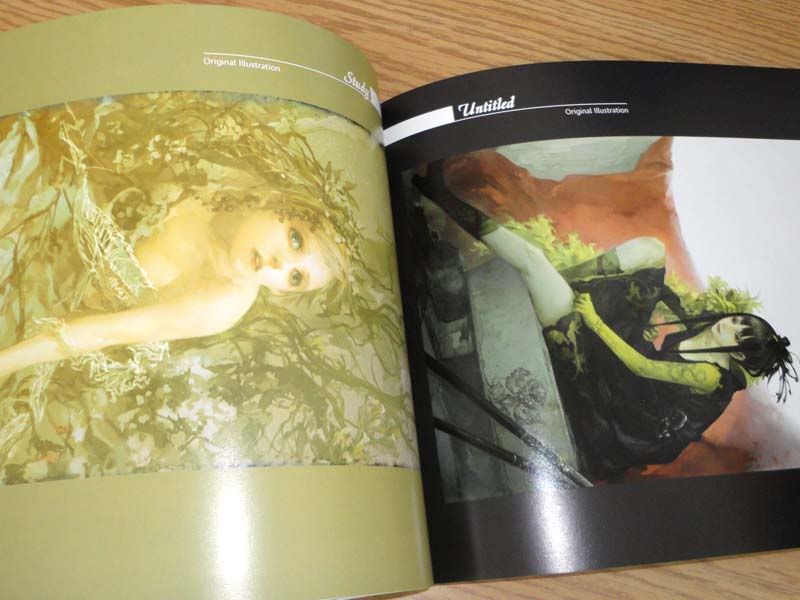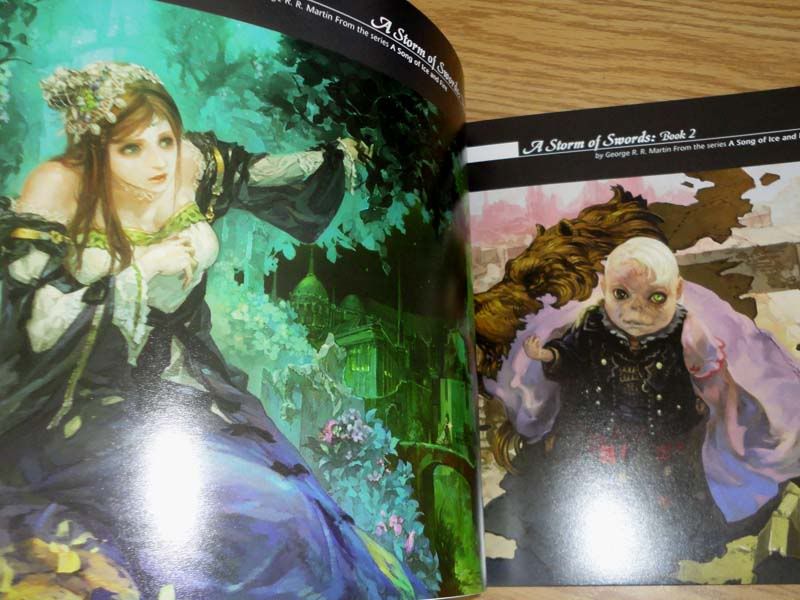 In terms of illustrations included, they are not all of Suzuki's work, but merely select pieces. Included are various original illustrations, and illustrations he has done for books, magazines, card art etc. The illustration styles range from fully painted and CG'd art to concepts and designs he has worked on in the past. The book also showcases his style in everything from fantasy, to sci-fi and mechs.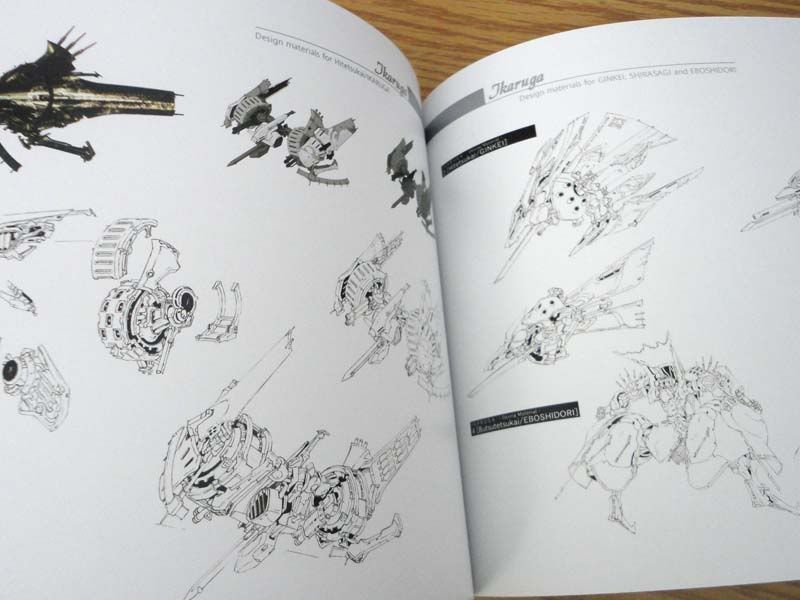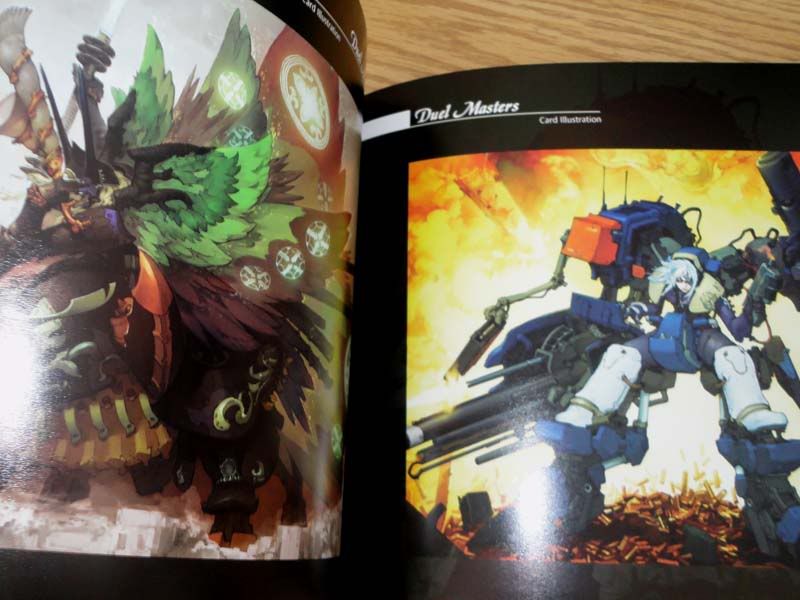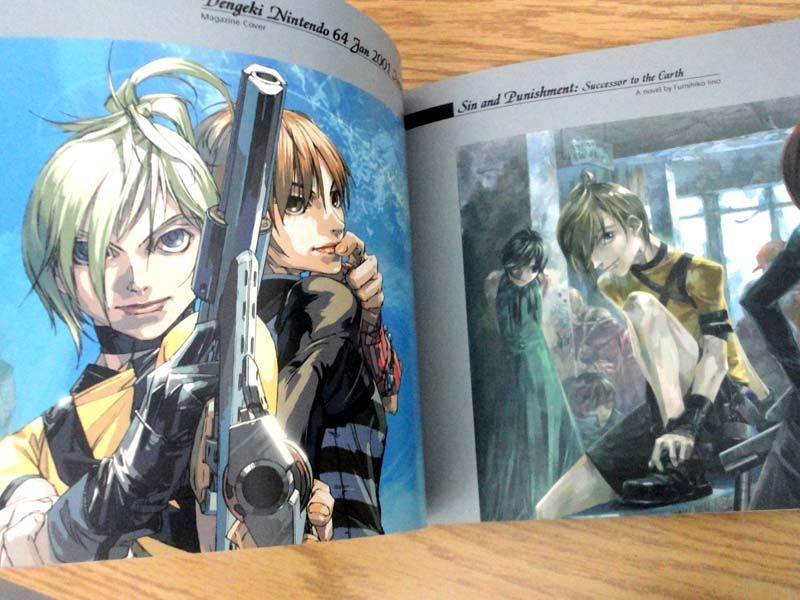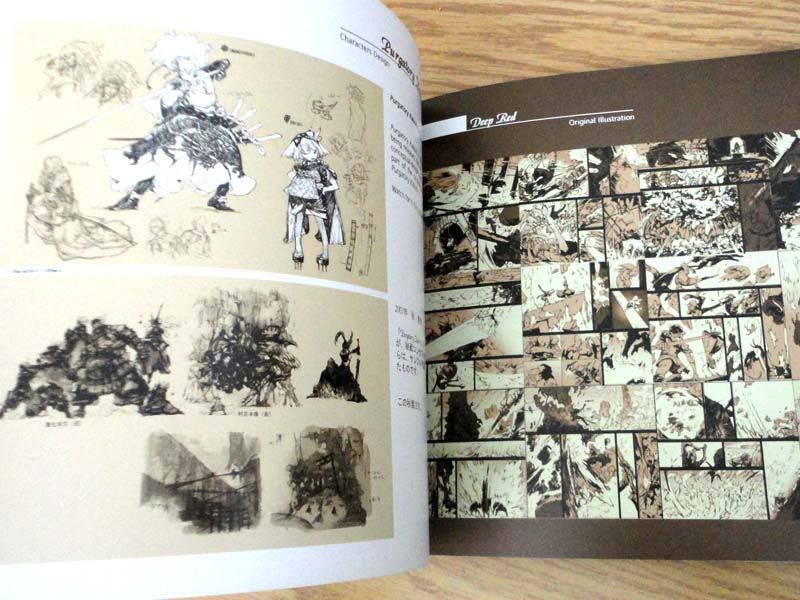 It also includes a short preview of some comics he was working on at the time(2007) for Purgatory Kabuki(sadly now dropped along with many other titles from the publisher as of 2008 however vol.1 is still available) All illustrations are titled and dated as well.
This book initially caught my eye because of how well designed it was, although I am not particularly fond of some of the illustrations that were selected. I personally would have liked to have seen more of his original work and Ukiyo-e style illustrations included, but it is still undoubtedly a good buy especially for its price. It showcases a wide range of his skills in various genres and styles with all comments written in English. I only wish the book was larger or more lengthy, as a number of illustrations had finer details in which large, full page coverage would have been much more impressive. This may not be the book for you if you're more interested in clean CGs or more mainstream Japanese art but overall I highly recommend this, especially for those interested in game or concept art, or art with that "traditionally painted look" and sketchy feel.
---
Powered By
MyBB
, © 2002-2017
MyBB Group
.