---
Book Review: 名探偵コナンカラーイラスト全集 The Complete Color Works - YazzyDream - 26-06-2010




This is the artbook for the manga "Meitantei Conan" or better known in the west as "Case Closed." It contains the color works from when it first began in 1992 to 2002. It's a pretty thick hardcover with a dust jacket and the images are all on high quality gloss paper.

All of the images are lovely watercolors from the series. Aoyama's use of thick and thin lines really shine when contrasted with color as well as his attention to character expressions and poses. The first seventeen pages are fold out spreads that were used in various calanders so you get a nice view of the details. Also included are color pages that would show up only in grayscale in the manga, chapter color spreads, drawings from the cover of the mangas, CD jackets, and some promotional images for Weekly Shonen Sunday (in which it's published.)

To top it all off the end contains a seven page interview with creator Gōshō Aoyama and (now ex) wife Minami Takayama ( whose the voice actress for Conan in the anime.) Along the bottom of these pages is a mini step-by-step of his coloring process in what ends up being the cover for this book.

This is one of my favorite artbooks, and although I recommend it to everyone, it's a must have for fans of the series, manga or otherwise.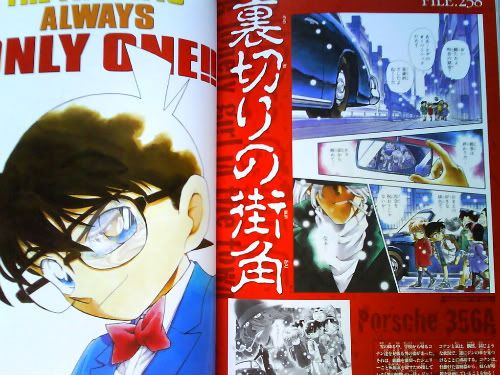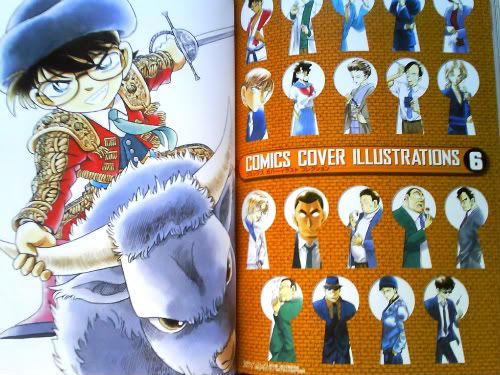 You can get the Complete Color Works at Amazon.co.jp | beNippon.com


---
RE: Book Review: 名探偵コナンカラーイラスト全集 The Complete Color Works - parka - 27-06-2010

Nice book. I used to read the comic when I was a kid, a long way back.


---