Book Review: Style School - Volume 2
12-03-2011, 06:33 PM
Book Review: Style School - Volume 2
I had been asked to put up reviews of the Style School books I had ages ago... no thanks to work (and some laziness), I've only gotten around to resizing the pics and posting it up today.
And sorry if the pictures are blurry.. wasn't using the good camera.
----------------------------------
Amazon Product details
* Paperback: 160 pages
* Publisher: Dark Horse (12 Aug 2008)
* Language English
* ISBN-10: 159307834X
* ISBN-13: 978-1593078348
* Product Dimensions: 25.4 x 22.1 x 1.3 cm
Availability:
Amazon (
US
|
CA
|
UK
|
DE
|
FR
|
IT
|
JP
)
--------------------------------
It's definitely not for a beginner artist, and I consider it more of an artist's process than a true step-by-step tutorial (kind of like watching someone draw a box, telling you what to add, and in the next panel that artist somehow has a complete and detailed robot finished that looks nothing like what you've done from the instructions).
Basically, you won't be able to draw as awesomely as the artists featured (unless you already do to begin with
), but you can get an idea of what they do to get from the sketch to the finished piece
A useful part of the book is how they show the differences between what mediums you use, such as how sketches can differ by using different types of paper or different pens.
This volume also includes a page on perspective rulers and doing environments.
The fan arts section is separated into two main sections, one for colored works and another for black and white pieces, with short comics at the end.
Even if it doesn't teach you how to draw, the book is worth it for some of the gorgeous artworks it has included, with a few really beautiful full page spreads.
-------------------------------------------
Cover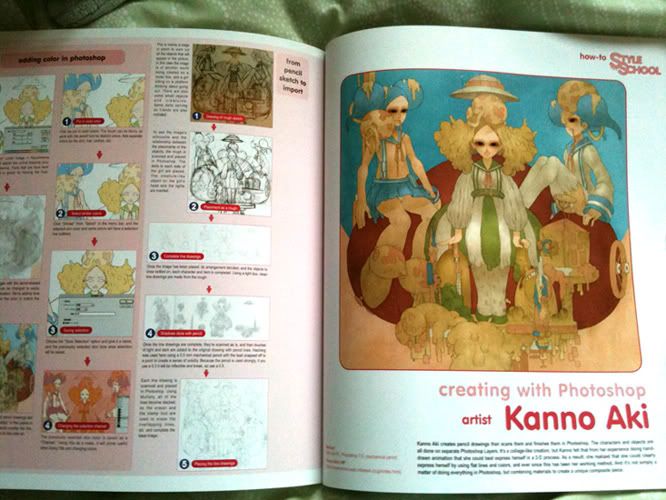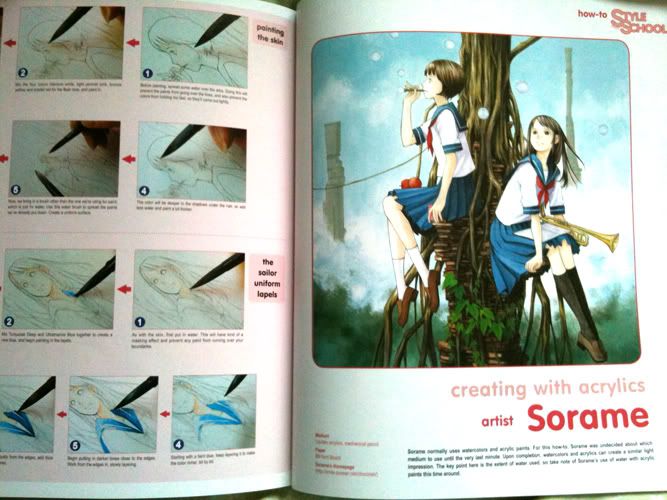 Art process from featured artists (each showcasing different mediums)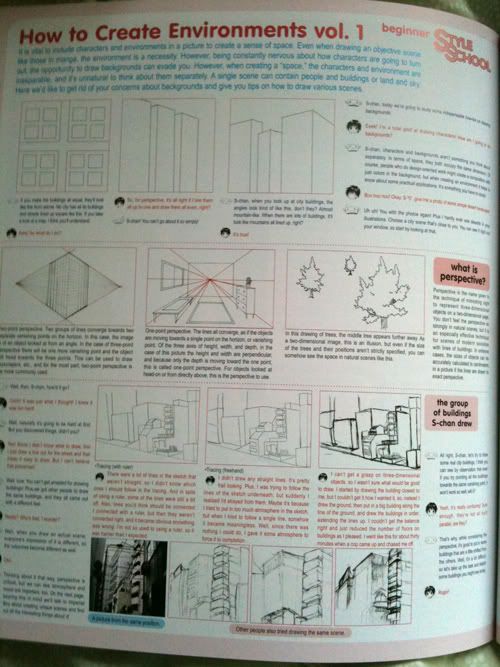 Useful art guides and tips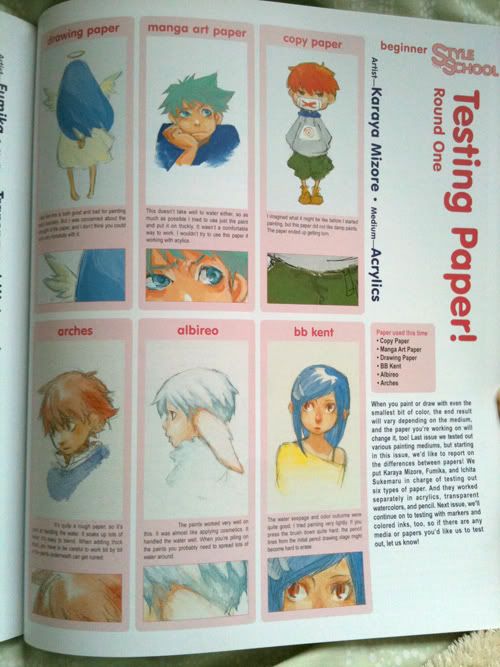 An example of how art differs using different papers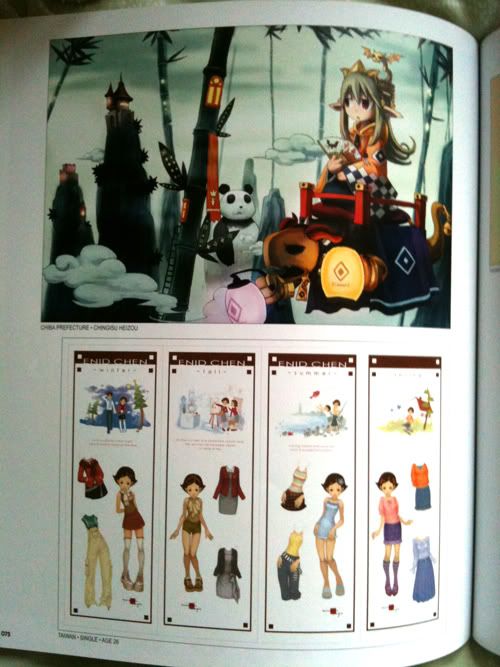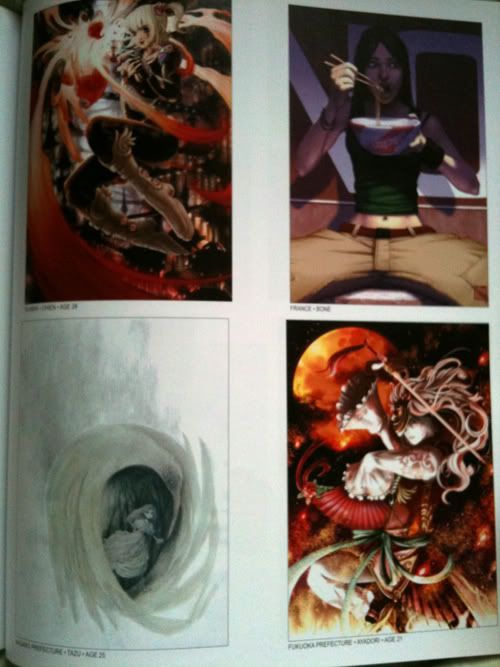 A sampling of the fan submissions - colored section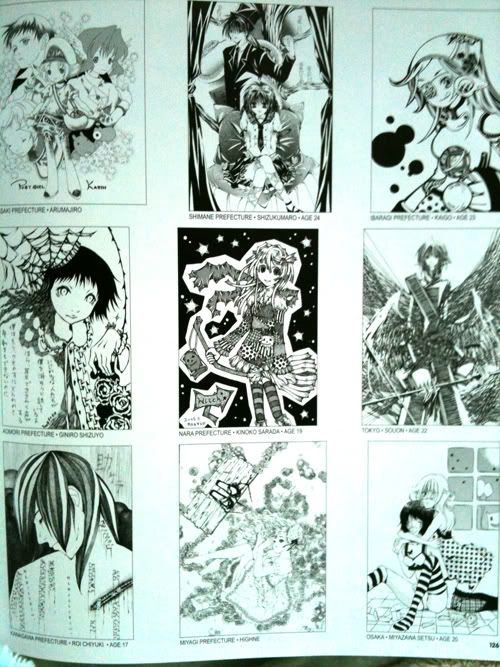 More fan submissions but in black and white
--------
---
Visit http://pto.yetikitn.com (Peeling The Onion), a silly WoW parody site I write in every so often~