BOOK REVIEW: How To Draw Noir Comics
02-08-2010, 06:13 AM
Krad-Eelav
Junior Member


Posts: 15
Joined: Jun 2010
BOOK REVIEW: How To Draw Noir Comics
Title:
How To Draw Noir Comics
Author:
Shawn Martinbrough
Krad's Rating:
9/10
Audience:
Intermediate comic artists
Where to buy:
Amazon (
US
|
CA
|
UK
|
FR
|
DE
|
JP
)
Now -this- is a real instructional book. There's a good many "how to draw
comics" books, but once when you flip through several, it becomes obvious
that all they show is poorly rendered anatomy, a few pages on paneling,
and perhaps a few on photoshop in comics.
(no this is not how I am going to start all of my reviews. : P )
This guy ignores all of that, and dives into the nitty gritty of making
comics. (Noir comics yes, but this could go to any comic person.)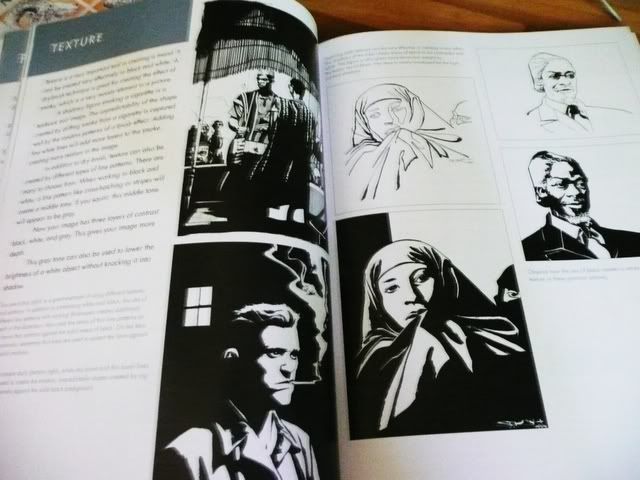 Shawn apparently is pretty renown in the comics industry; that's pretty
much a given from what I've seen in here. He's also one of those rare
-rare- few that knows how to teach, and to pass on tips + hints that
strike you in a good way. This book is in no hurry to cram in all the tips,
but neither does it dawdle. It's pretty much the perfect balance of
showcasing some of what this guy can do, and to fully explain each and
every way he makes said picture/work the best it can be.
And boy does he cover a lot of areas.
Seriously, everything from how to get those pesky reflections on cars
right, from creating "mood" and a soul (THANK. YOU!), from making action
have a rhythm or a beat, to simply suggesting silhouettes in expressive
forms... you can probably get the feel that he doesn't just focus on the
basics. (This might be a problem for beginner artists who want to start
out nice and slow, but I'd probably shove this at them anyway, since it's
more "pure" than a lot of the instructional books.) Shawn shows you
what's behind the scenes and the mind, the care and the thought that
goes into each panel to make a cohesive story.
Okay, probably waxing a little poetic there, but it's definitely a different
feel in this book. How exactly does he organize things here? Here's the
chapters:
1. The Tools
2. The Basics
3. Creating a Mood with Shadow and Light
4. Visualizing the Script
5. Page Layout
6. Staging Action
7. Creating Drama
8. Designing the Covers
See what I mean? No anatomy or making spheres 101 here.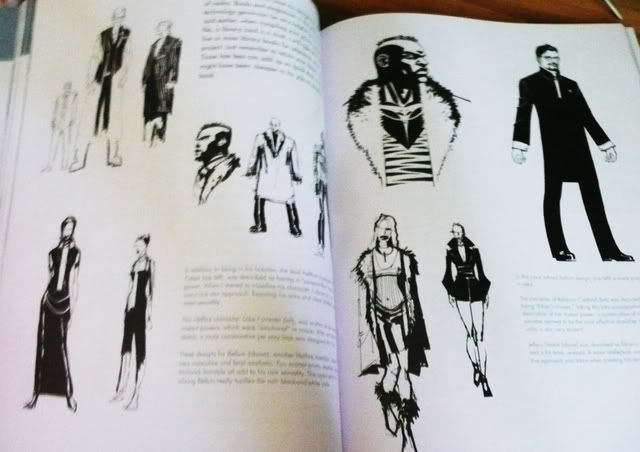 He's got a decent section on making characters too; it's definitely not the
highlight, but there's some though there, on making gritty characters that
belong in a mob or crime movie. There's a whole dark tone to the book
here, which is not surprising, since it's Noir. Noir =/= happy rainbow
flowers~! Also, there is one or two pages that might not be suitable to
show to kids (nudity is implied, but not shown. Also there's plenty of blood
+ bullet holes in the head.)
There's even a mini-comic in the end called "The Truce" that he did; it's a
great way to wrap up all the new techniques you learned here, and to
analyze a comic, as well as for fun readings. The quality of the penwork is
superb, especially considering it's traditionally done. (Harder to fix up
errors than digitally.)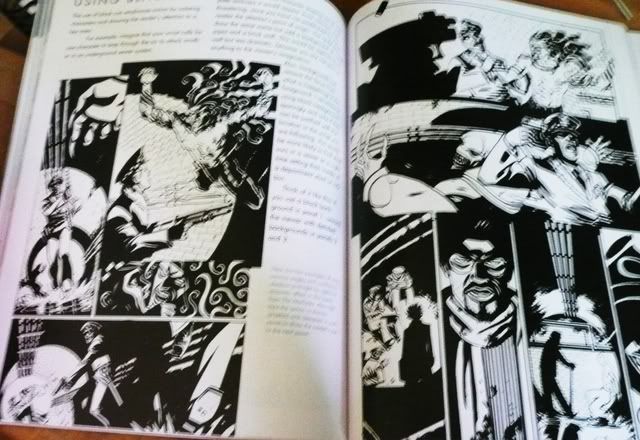 Overall this is a MUST GET. Nothing glaringly wrong that I can spy here,
though beginners will probably get a tad bit of a headache from trying to
implement his tips into their style (though it's not that bad.). It's a great
quality and thick book too, coming in at 144 pages of decent paper. You
could easily get 10 how-to generic books and still not learn as much from
just this one.
14-08-2010, 06:14 PM
ghost1515
Junior Member


Posts: 44
Joined: Jun 2010
RE: BOOK REVIEW: How To Draw Noir Comics
This book looks very informative and useful. I would love to try this kind of storytelling. I generally don't like books that go step by step and hold your hand along the way. I prefer books that give you guidelines and let's you decide how to do things for yourself. So this book looks like the latter which I can appreciate. Thanks for the review